George Andrie has always been a devoted father to Mary Brooks and her six siblings. But with the benefit of hindsight, Brooks also sees that something was always a bit off about her dad, going back to when she was a child. The outgoing guy she always knew suddenly became less socially engaged in the early 1980s, about 10 years after Andrie retired from the NFL.
"He was definitely a family man; I want to make it totally clear that he was a loving father," Brooks said. "I just thought that he was needy. I thought he was middle-aged, grumpy. I knew that he was withdrawn and a little distant and had a very hard time with social situations and things like that—and he didn't used to be that way.
"But we didn't know. If you look back now, the man suffered forever. It all makes sense now."
 Andrie, 78, played defensive end for the Dallas Cowboys from 1962 to 1972. A member of the original Doomsday Defense, he played in five Pro Bowls and was a first-team All-Pro once—an all-timer for the franchise that proudly sells itself as America's Team. Andrie recovered a fumble for a touchdown in the legendary Ice Bowl game against the Green Bay Packers. He won a ring in Super Bowl 6. He knocked Johnny Unitas, the Hall of Fame quarterback for the Baltimore Colts,
out of the game with a hit
in Super Bowl 5.
"Which used to be awesome," Brooks said of her dad's knockout of Unitas, who broke his ribs on the play. "Not anymore."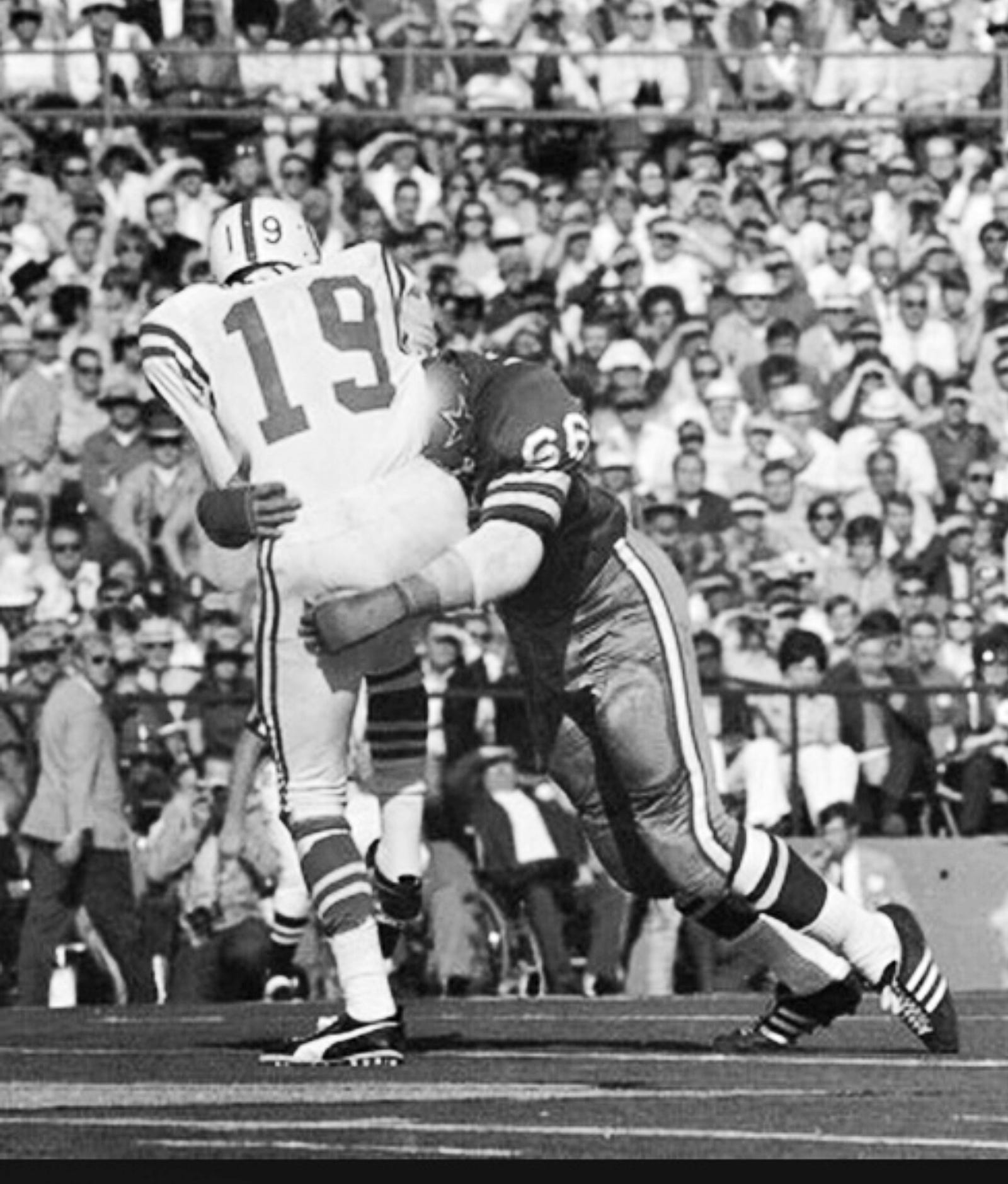 Andrie is one of nearly 2,300 retired NFL players or family members of players who have filed claims under the NFL's concussion settlement, which was reached last year after a class-action lawsuit filed on behalf of thousands of former players alleged that the NFL "was aware of the evidence and the risks associated with repetitive traumatic brain injuries virtually at the inception, but deliberately ignored and actively concealed the information from the Plaintiffs and all others who participated in organized football at all levels."
The process has been beset with problems since the settlement became final. According to the
most recent
report from BrownGreer, the Richmond-based law firm serving as claims administrator, some 70 percent of the 1,343 claims processed thus far have either been denied outright, denied following an audit, or sent back with requests for more documentation. The settlement has been particularly slow to approve dementia claims, which make up more than half of the total submitted (qualifying diagnoses also include death with chronic traumatic encephalopathy (CTE), Alzheimer's, Parkinson's, and ALS). Of the 1,160 dementia claims received, according to the latest claims report, just 11 have been paid out, with another 127 approved but not yet paid.
After he twice put his life in danger as a result of memory loss, Andrie was diagnosed with dementia by a neurologist and a separate neuropsychologist in 2014. Another neurologist who examined him agreed with that diagnosis in April 2017. Also last year, Andrie was approved for the NFL's 88 Plan, which provides medical benefits to retired players suffering from dementia, Alzheimer's, and Parkinson's. That approval, which was granted by a board of league executives and former players, came after Andrie was evaluated and diagnosed by an 88 Plan neurologist. Taken together, that's four qualified doctors and four conclusions of dementia. Andrie now requires a 24-hour caregiver at his home in Waco, Texas, about an hour from Brooks' home in Austin.
Yet Andrie's settlement claim, filed by Brooks on his behalf, was denied. Twice. The first denial was issued in February, some six months after Brooks submitted her father's materials. The denial letter was scattershot and riddled with mistakes—as though it had been written by a robot—with information from one doctor's assessment attributed to an entirely different doctor. The claims administrator acknowledged the mistake and granted a do-over. 
The second denial was issued a few weeks later. Both decisions were made by neurologists, but neither had personally examined Andrie. The panel was simply tasked with validating the findings of the doctors who had already assessed him. Yet the panel appeared to use an exacting standard to evaluate Andrie's claim status even though a more generalized one is required by the settlement.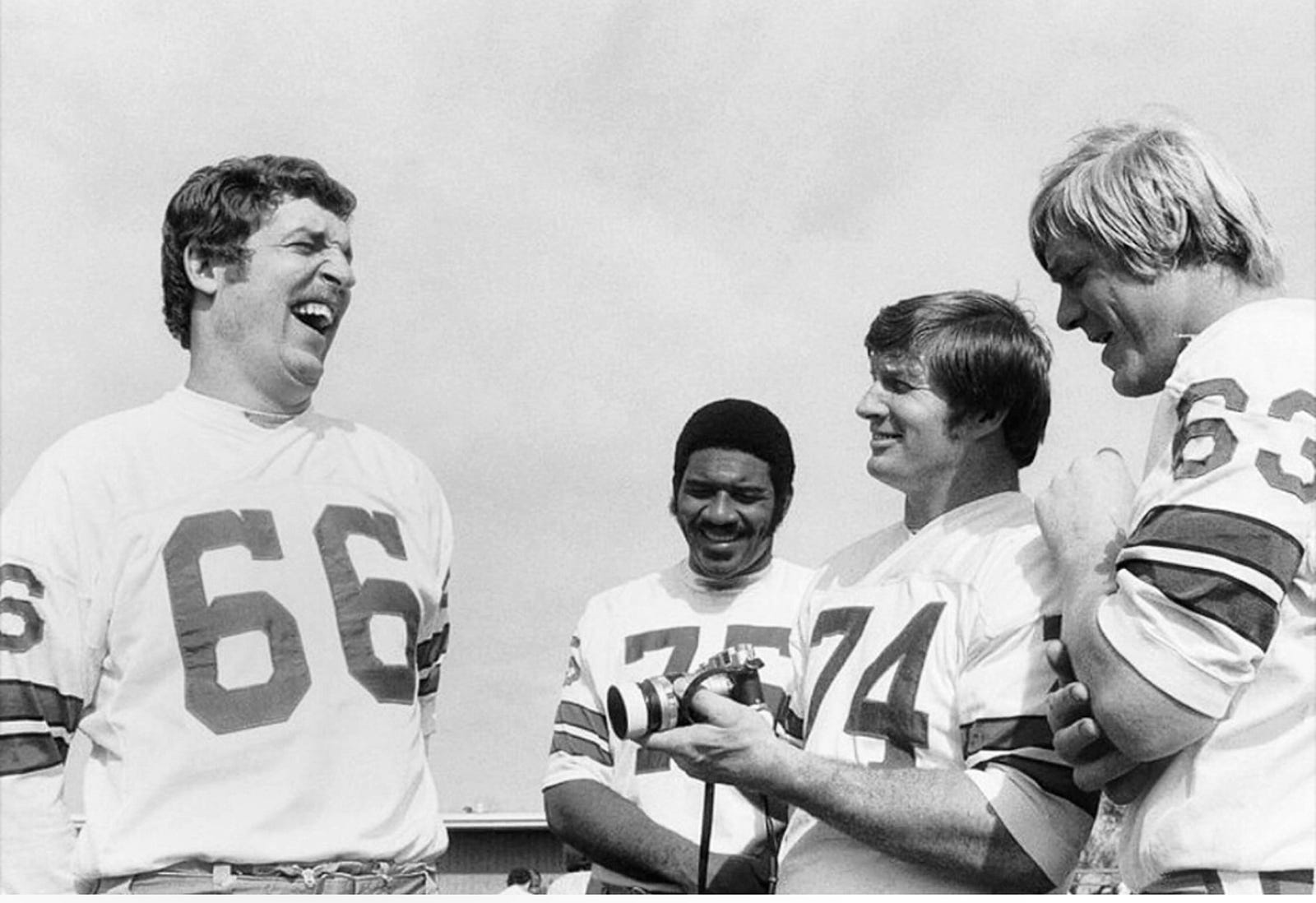 Brooks has power of attorney for her father, and she submitted an appeal, which the settlement process allows for denied claims, and for which she was required to front $1,000. On May 1, she learned her appeal was remanded back to the panel that initially denied the claim for an additional review "based on the new evidence submitted," according to an email she received from a BrownGreer project manager. She was also told she'd be getting her $1,000 back and that a new determination would be made soon. For Andrie and his daughter, it was a breakthrough to learn that the appeal would be evaluated, but by no means was it a victory. The claim could be denied again, or the NFL could drag things out even further with an audit, as it's reportedly done with roughly half of the claims submitted. Per the latest claims report, 10 percent of all processed claims (139 out of 1,343) have been denied following an audit.
"I'm not getting my hopes up," Brooks told me.
And why should she? Every step of the process has been met by some kind of confusion or delay. Brooks is long past the point of trusting the motives of the NFL or those charged with representing the interests of the concussion settlement's claimants.
"The public needs to know [what] the NFL really is," Brooks said. "That's my biggest mission is just to expose them for who they are."
Andrie is just is one of hundreds of former NFL players suffering from dementia who have been forced to endure the maddening labyrinth of the claims process. Many are reluctant to speak up
out of fear of having their claims rejected. But Brooks no longer cares about such niceties. She has documented every step of the process and shared her files with Deadspin: correspondence with the class counsel and the claims administrators, the two denials, her appeal letter, her father's medical records.
Brooks readily acknowledges that her family doesn't need the settlement money, at least in a life-or-death sense—her father did well for himself after retiring from the NFL, though their family is by no means wealthy. The most he can receive under the settlement agreement is $158,000. But she knows many other claimants do need that money, and that they're running out of time. The obfuscation and the foot-dragging are what galls her. She wants the world to see what a lot of these players and their families are going through.
"That's why I keep talking about this and I keep shooting my mouth off—because I'm so tired of the injustice in this," she said. "I don't mean to go off on a tangent, but I've hit about the end of my rope with this deal.
To read the entire article you can go to Deadspin. Reprinted with the permission of the writer Dom Cosentino.
Other articles that may be of interest to you : This Mother's Day, know the symptoms of concussion. | Rugby players in B.C. are latest to get high-tech help in identifying concussions.